Brightest Futures
Begin Here
Children Grow, Explore,
& Discover Through Play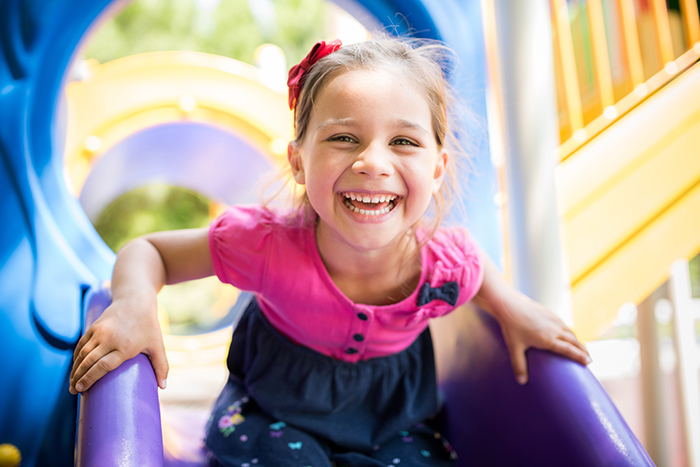 Brightest Futures Begin Here
Children Grow, Explore, And Discover Through Play
Preschool & Daycare Serving North Hollywood, Santa Monica & Van Nuys, CA

Your child's safety is paramount.
Fresh Air And Fun
Outside Every Day
Your child will spend up to 3 hours a day playing outdoors and getting fresh air. Our fantastic outdoor play structure and beautiful big yard excite your little one as they spend countless hours in imaginative and physical play, with the freedom to run, jump, crawl safely.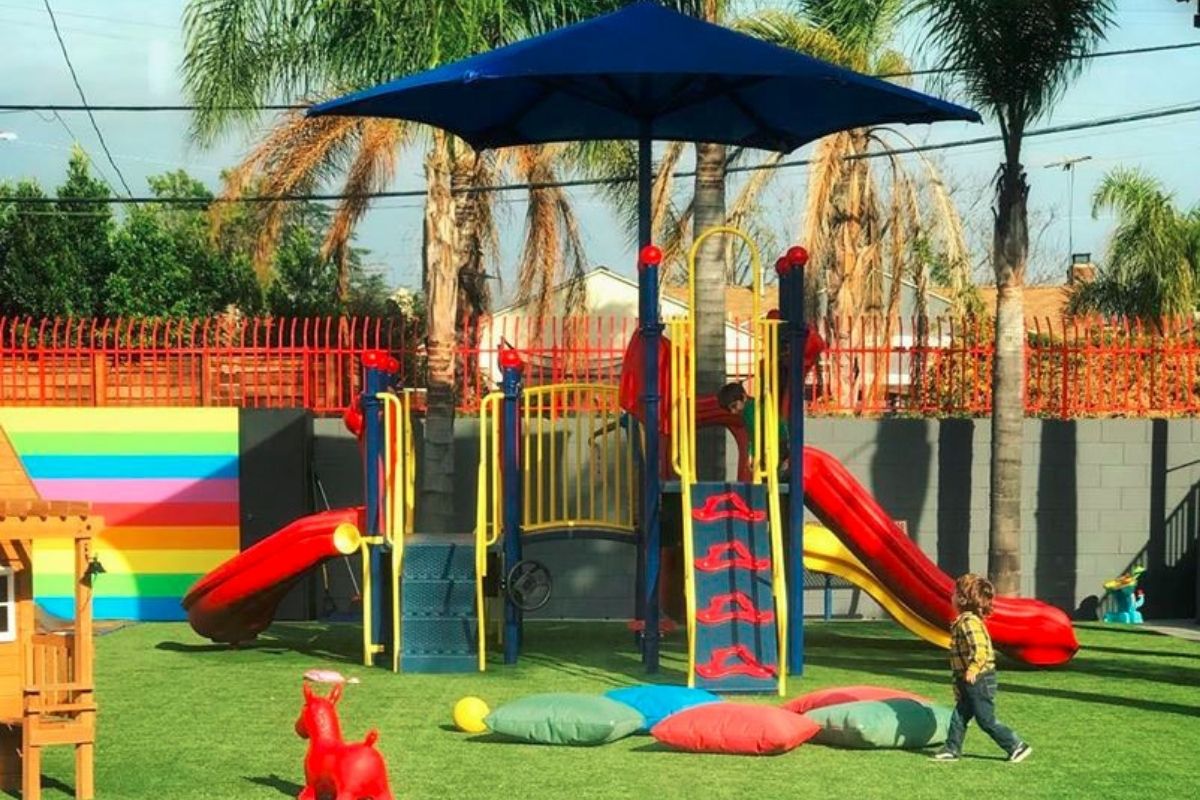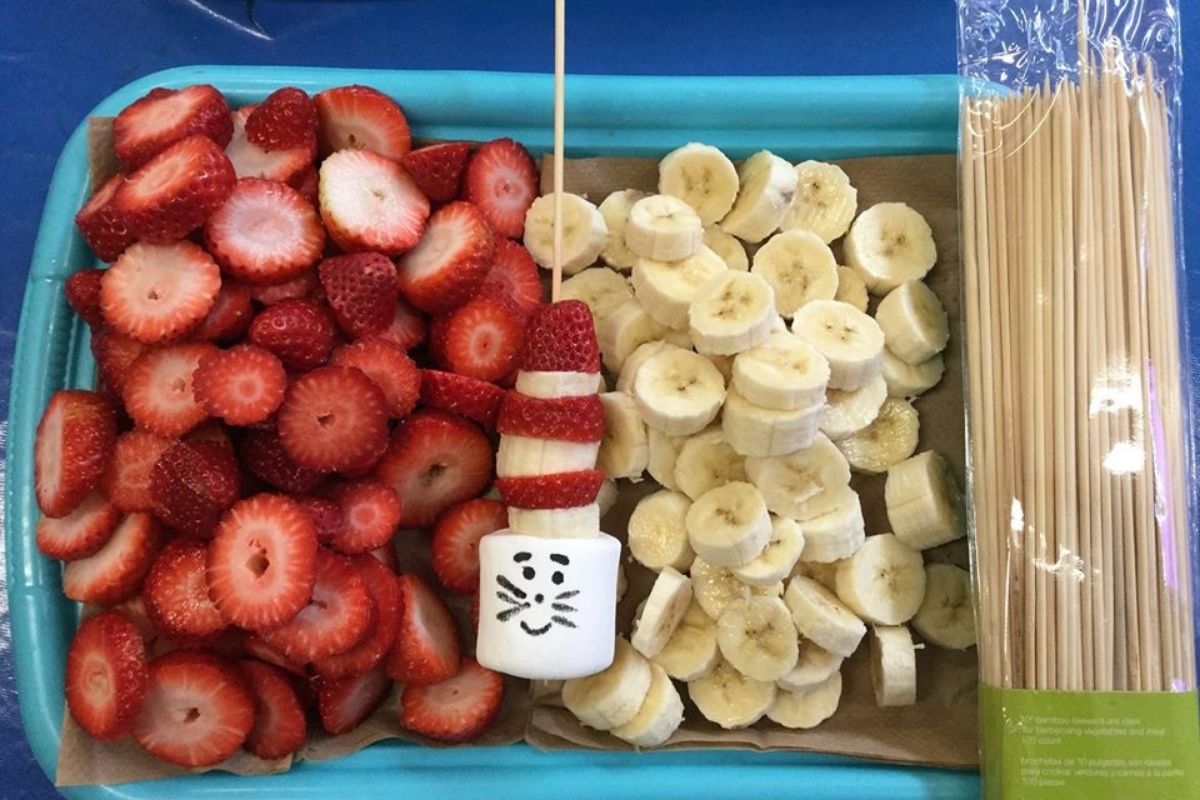 Hot Home-Style Meals, Cooked Fresh Every Day
Your child enjoys nut-free breakfasts, lunches, and afternoon snacks, cooked on-site. Fresh fruits and vegetables are on the menu to ensure proper nutrition and sitting at the table with their classmates teaches manners and self-discipline.
Your Child Will Be Socially & Emotionally Ready For Life
Children have the opportunity to explore, experience, and express themselves through interactive play. They learn from interactions with their peers, and the gentle guidance of loving teachers steers them in the direction of cooperation and kindness. Daily interactions and redirection build resiliency and significantly improve self-esteem.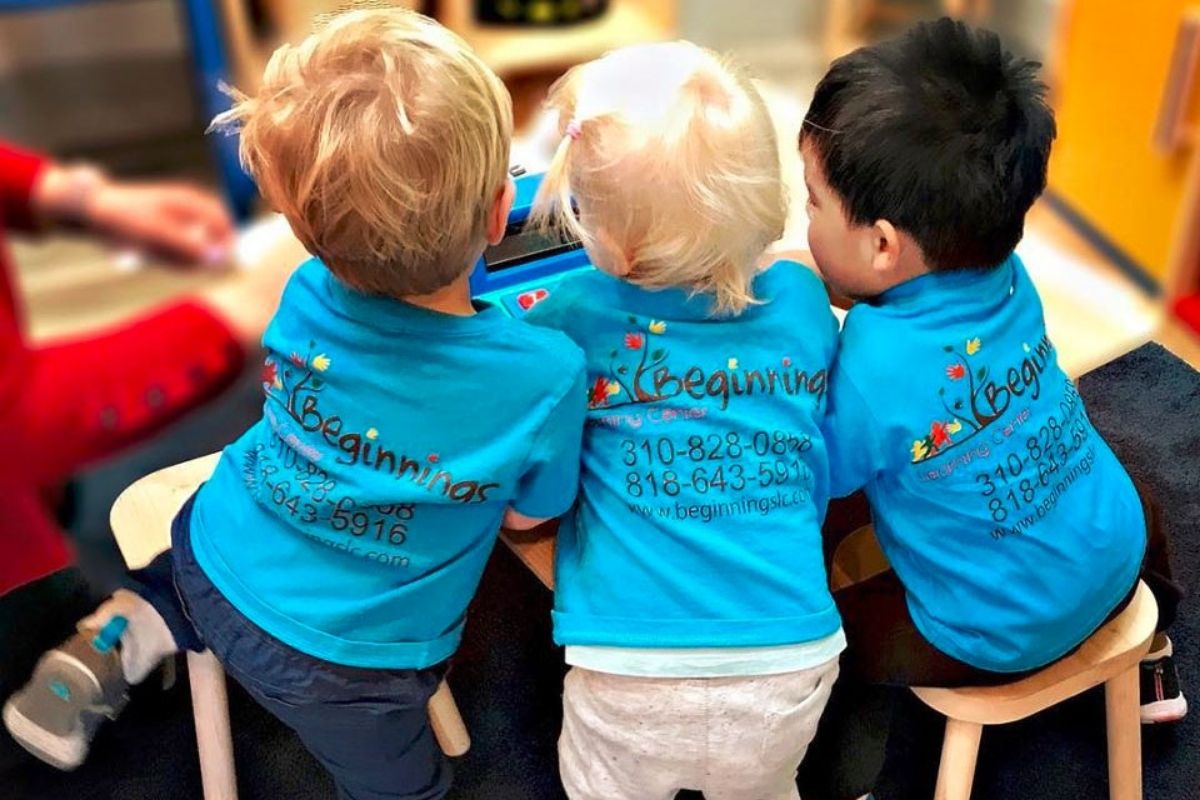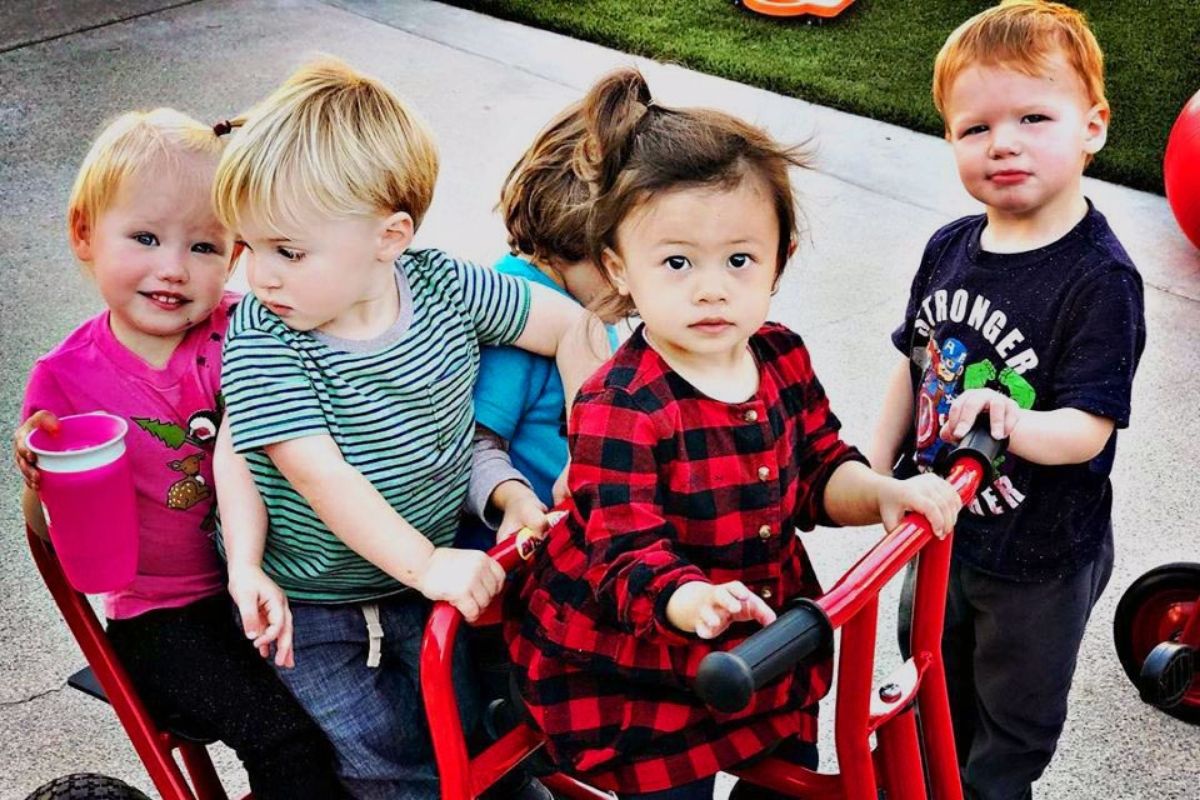 Kids Learn Reflection
and Respect through
Positive Communication
When we talk with children about how their actions affect others and encourage them to verbalize their feelings, they learn to self-reflect and to evaluate situations. Practicing this self-awareness day after day allows your child to grow to become a caring, thoughtful person and friend.
Low Ratios and Two Teachers Per Classroom Mean More Attention For Your Child
Our child-to-teacher ratios are significantly lower for younger age groups, even half of what the state requires. We believe that every child deserves the focused attention of their caregiver every day. With two teachers per classroom, your child gets twice the personal care, loving attention, and guidance for their learning and development.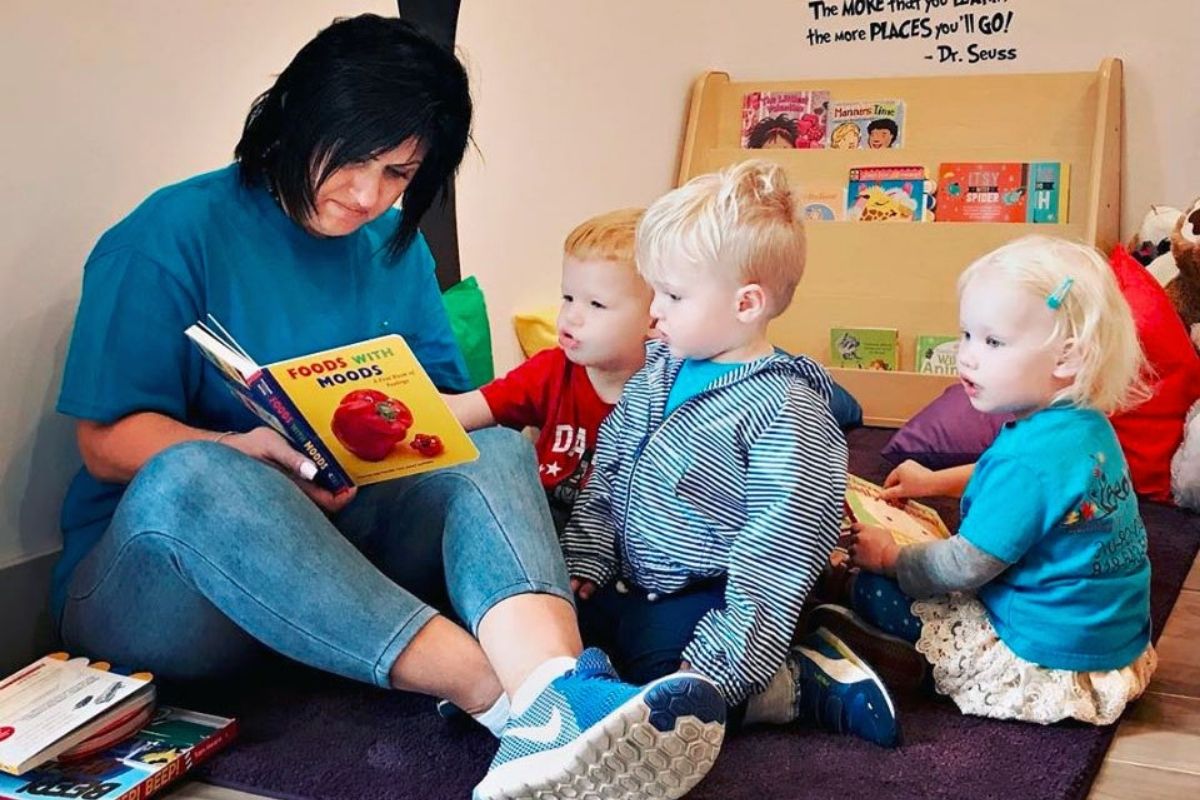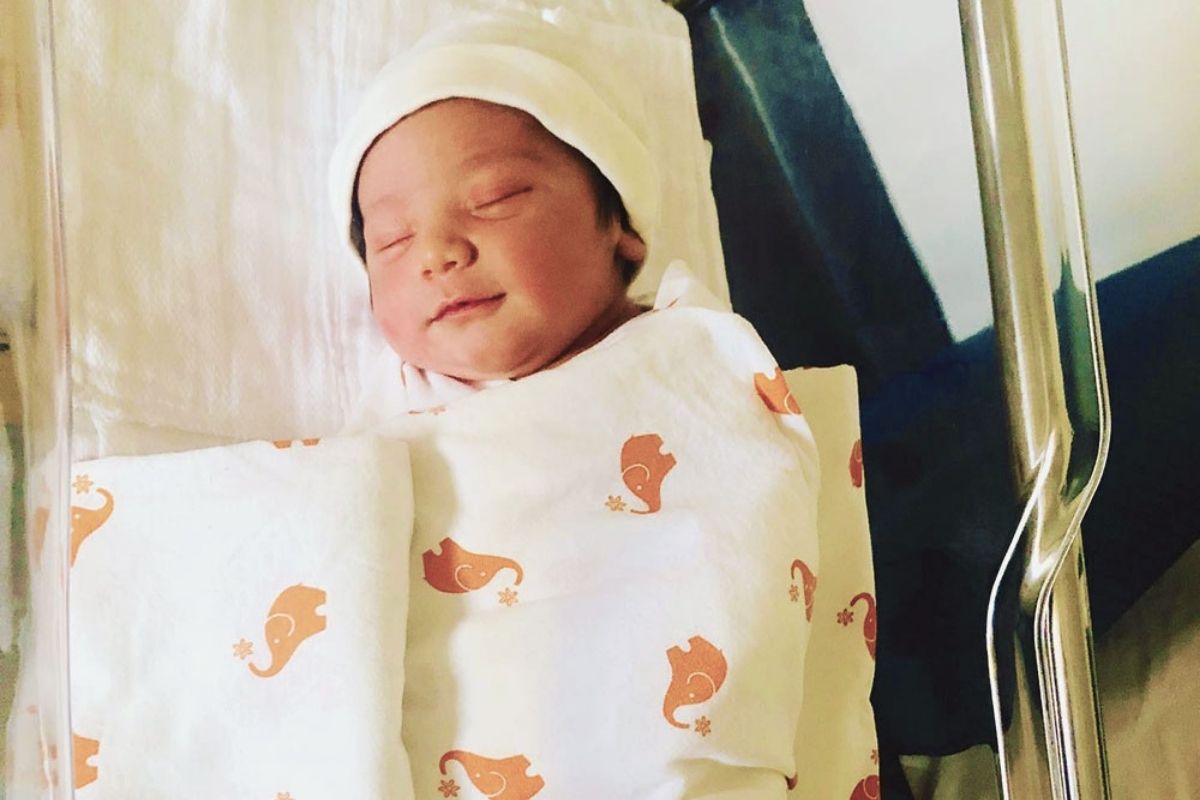 It Is Our Top Priority To Keep Your Child Safe At All Times
Our exclusive electronic security system provides instant access to your child's medical info, arrival and departure times, and names of people authorized for drop off and pick up of your child. The system allows only authorized personnel admittance into the building, and security cameras ensure children stay safe and sound at all times.
Sparkling Classrooms Kept Clean by On-Site Cleaners
Children are more comfortable and learn better in a tidy, organized environment, and parents love how fresh the halls smell and how pristine the rooms are each day. We have dedicated cleaning staff on-site to keep every room immaculate throughout the day.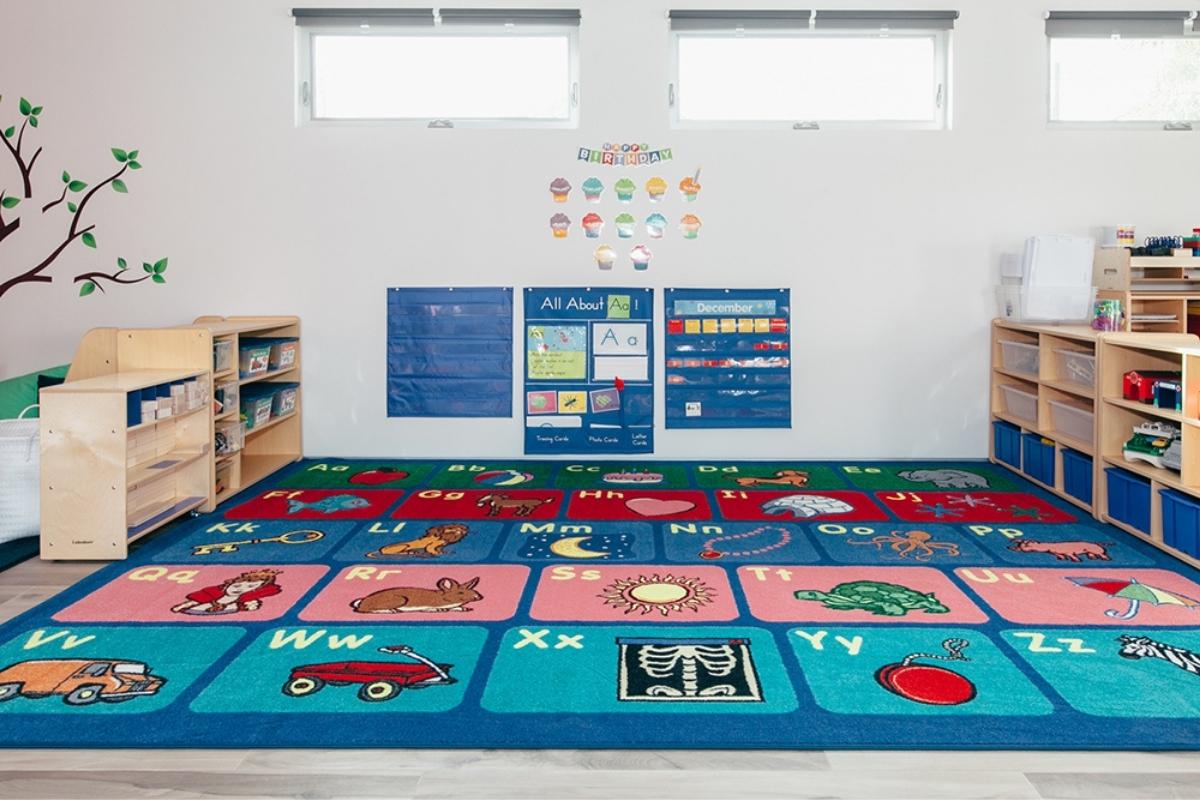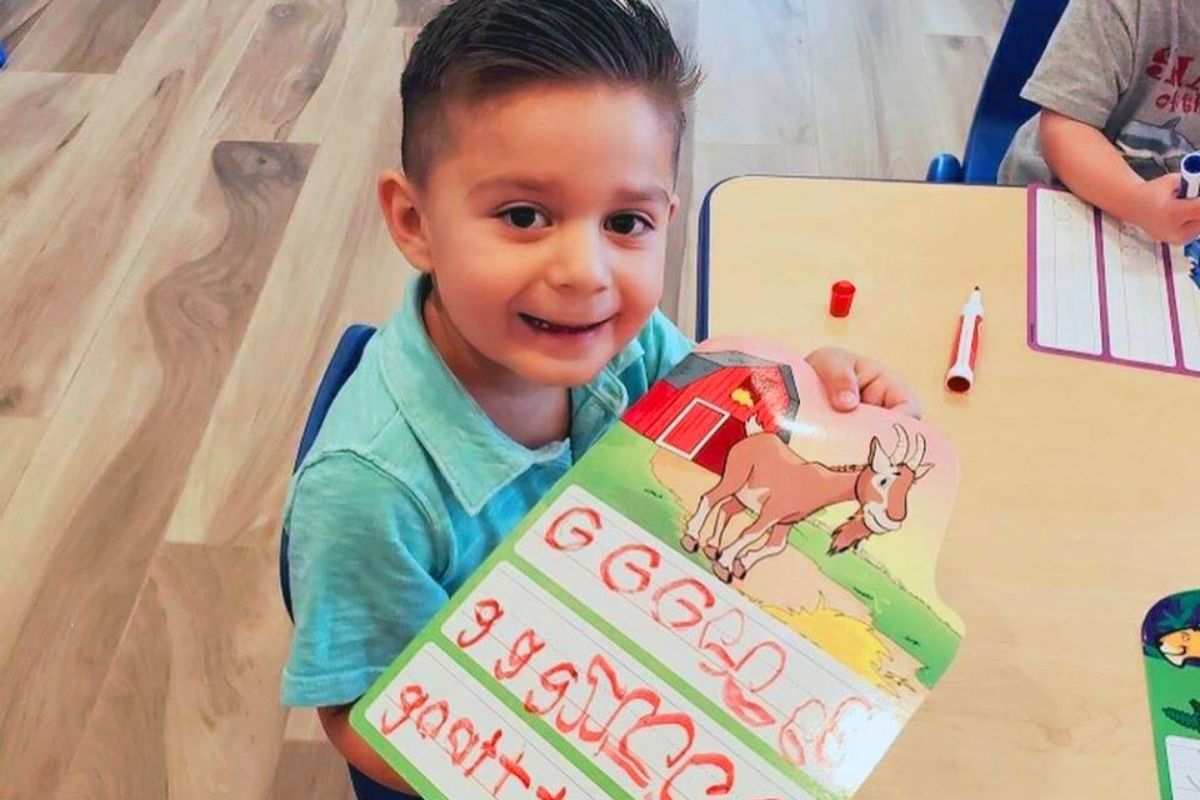 Fun, Meaningful Experiences Get Your Child Ready For School
We steadily and progressively build the steps towards Kindergarten, yet encourage your child to delve fully into their area of interest. This blend of school prep, like circle time and pre-reading, with their personalized learning journey, gives your child the best of both worlds: the confidence and know-how for school success, and fun, meaningful play.
We Encourage A Strong Bond Between Home And School
We host parent conferences twice yearly and request that parents regularly participate in classroom activities, which helps build a stable parent-child-teacher relationship. We are a family-oriented center, which means we cherish the home-school connection, whether it be through inviting parent volunteers or hosting potlucks.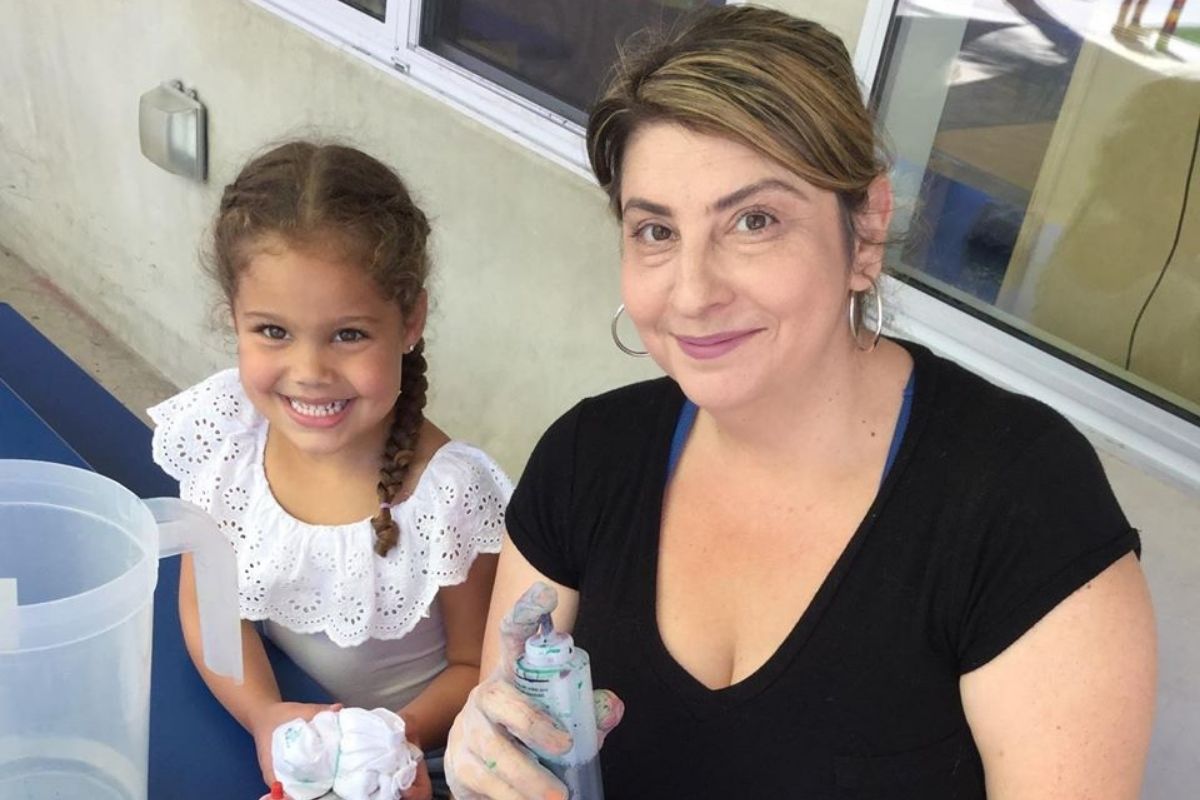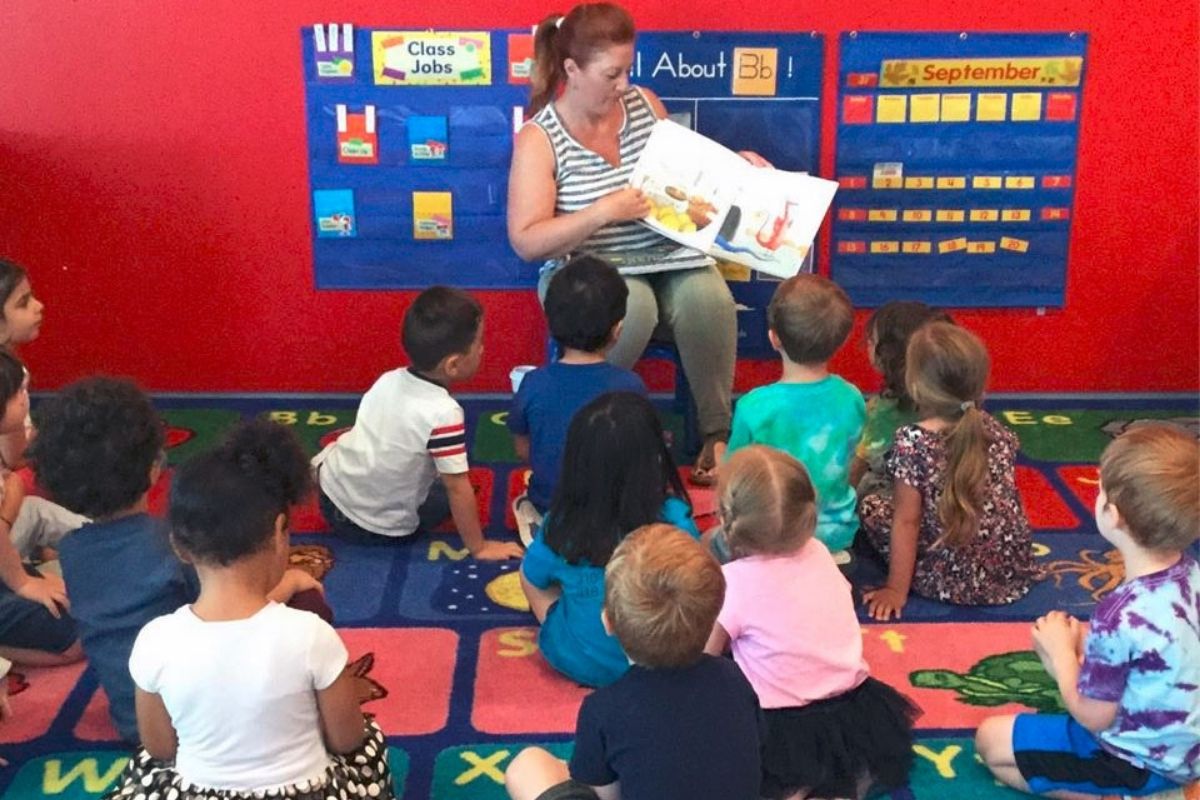 Trust Tenured, Educated Teachers As Your Child's Caregivers
Our directors and teachers are highly qualified educators with experience and degrees in early childhood education, psychology, and related fields. Their average stay ranges between 5-10 years, with our Director being with us over a decade. Your child will get consistent, loving care from familiar faces.
We Partner With Parents
For Potty Training Success
Experienced teachers are here to guide you and your child when they are ready for every step towards potty training success. By taking the lead from your child and planning with you, we will ensure a smooth, positive, and successful transition from diapers to the toilet.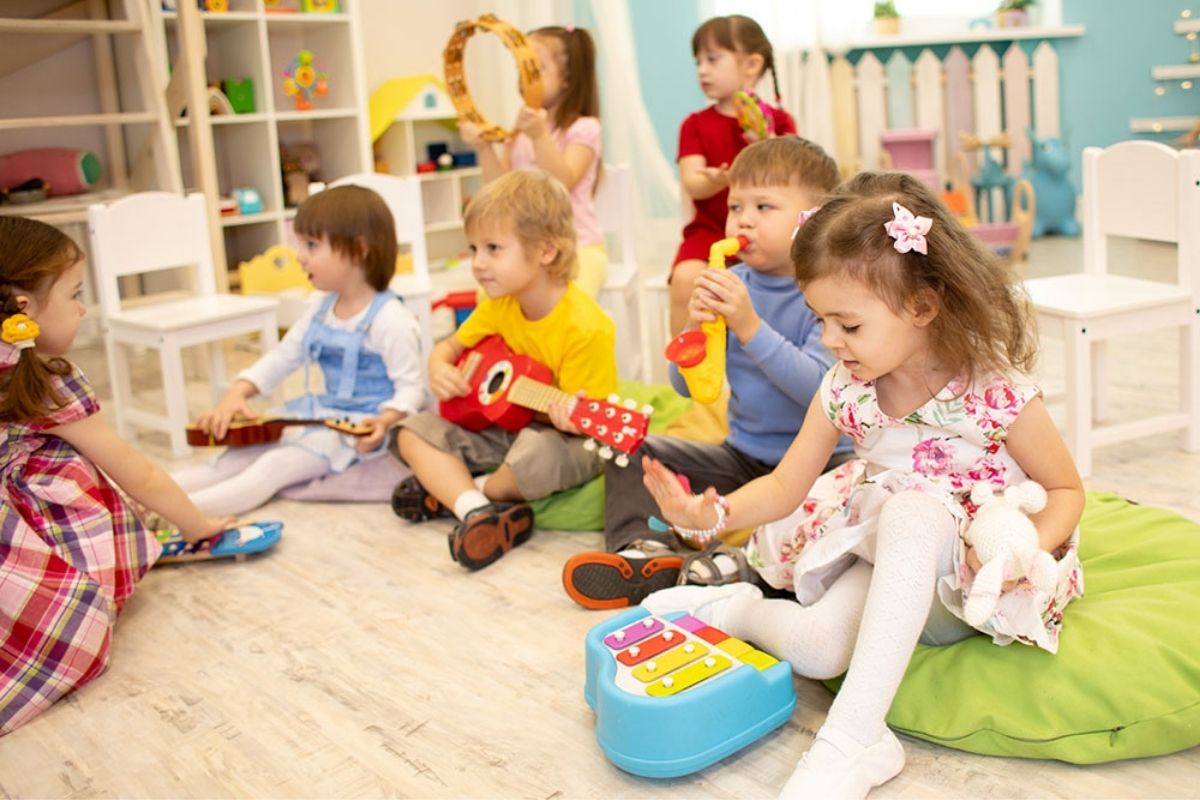 Weekly Music Program
Included in Tuition
Our music program is offered every week for a half-hour each class. The session includes singing to develop language skills, movement to develop motor skills and rhythm to develop spatial skills that help with math and science.
Exciting Enrichments Allow Your Child To Explore Talents
Specialized classes boost your child's skill set as well as their confidence, as they deepen friendships. Our weekly 35-minute enrichment classes are at a nominal fee, and include: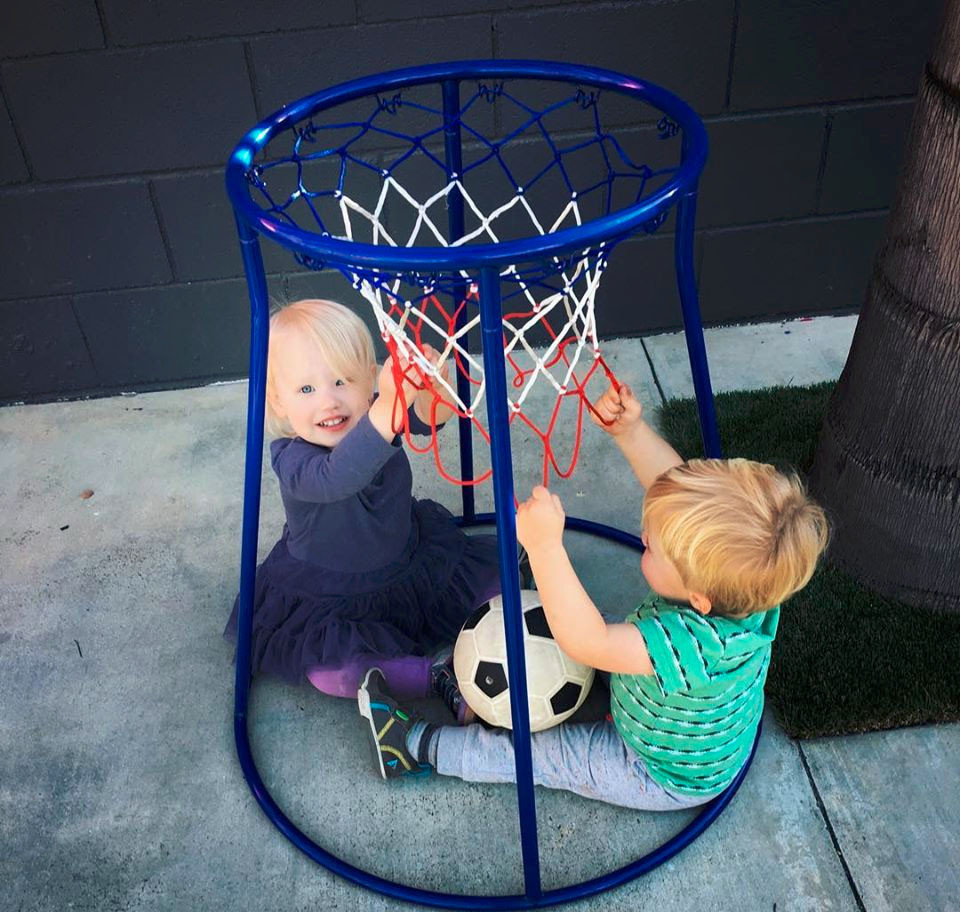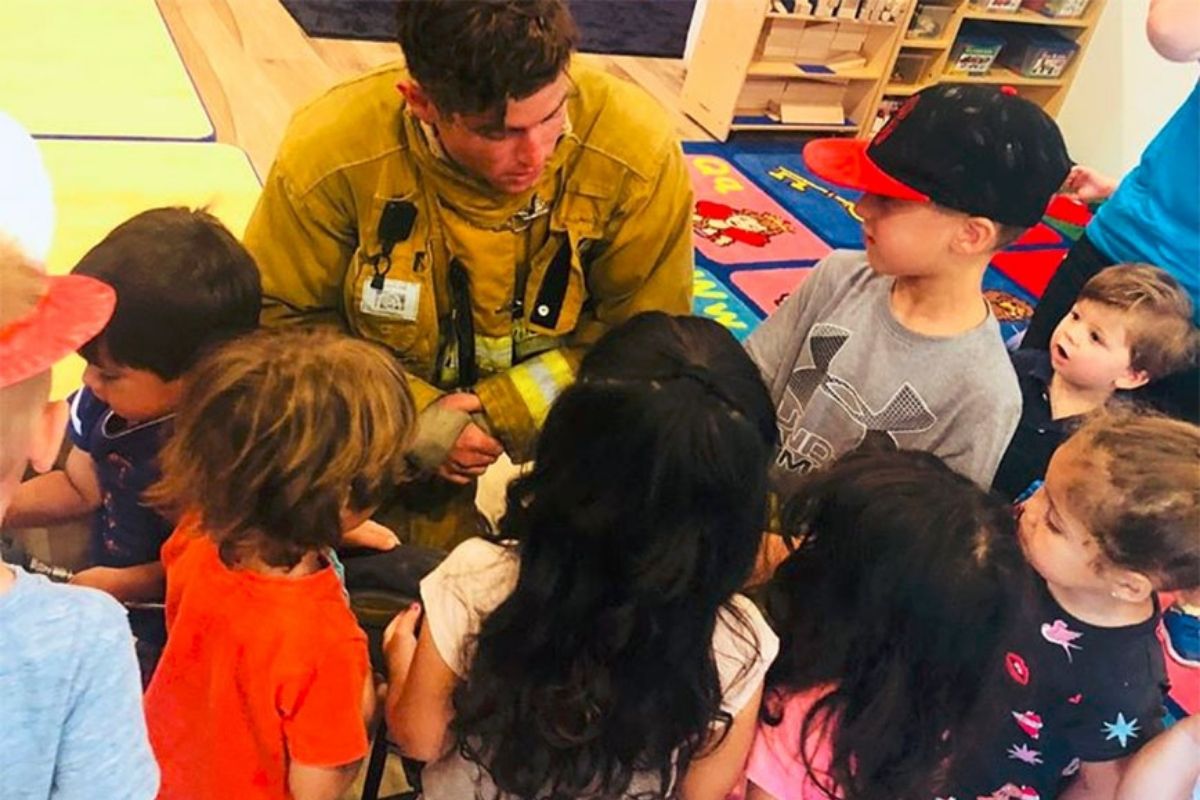 Neighborhood Field Trips: Both In-House and Out in the Community
We take the kids out for small but exciting field trips. We go to the local grocery store or the post office, and every fall, we take a big trip to the pumpkin patch. Our in-house visitors include firefighters and magicians to educate and entertain, much to the delight of your little one.
Yes, We Offer Tuition Support Options
Hear What Are Parents Are Saying